Yesterday
nudeonthemoon
and I did a ZQ double-feature.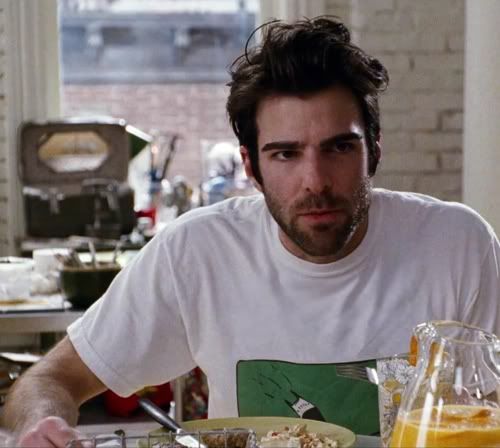 We saw What's Your Number earlier in the day and then in the evening we went to see
.
What's Your Number was just horrible. Zach was in the first two minutes and then the rest went downhill after that. Not even adorable Martin Freeman could save it from all the slut-shaming and the main character's low self-worth. I left the theater with heartburn because it upset me so much. At the very least, Chris Evans was in it. YAY.
When we went to Star Trek I was able to take a friend from work who had never seen it. Sci-Fi is NOT her thing, so I wasn't expecting much. We were both pleasantly surprised that she really enjoyed it.
Our conversation before the movie started:
"Is this the movie with that guy you really love?"
"It is. It's where it ALLLLLL started."
"You'll have to point him out for me."
"Oh. You'll know... If not from the squealing then at least from the shaking and crying."
Alas, she was not into Zachary Quinto by the end. "Is he cuter when he's not Spock?" HDU! But I think she developed herself a crush on Mr. Pine. Something tells me she'll now appreciate the Pinto pics covering my walls at work.
Anyway, so yeah. Star Trek was just as wonderful, just as exciting, just as emotional as the first time I saw it. It has renewed my excitement for all things ST and Pinto. I cannot wait until filming starts up again!